Residential Security System
A home security system looks at your entire home and all of the ways to stop potential break ins. Sensors help monitor your home.
Learn More!

Commercial Security Systems
When it comes to your business we know that this is your livelihood. And not only yours but the livelihood of your employees as well.
Learn More!

Personal Security Care
With advancements in health many seniors are living active and robust lives. However, it is important to make sure that we are…
Learn More!
We Provide An Array Of Residential And Commercial
Alarm Security Systems.
So, Why Choose Us?
Experts in our field
We are the security experts. With over 30 years in the Inland Empire in the security business we are here to help provide…
Top Notch Technology
There are new and amazing technological advances being explored all the time. In no time we will be seeing facial recognition and…
We care about YOUR needs
No two homes are the same, no two business are the same. What your neighbor needs, or wants, can never be the same you need, or want.
Personalized care
Our technicians will meet with you personally to hear about your concerns, your needs and your unique situation. We understand that…
Equipment
There are such huge developments being made in our technology today. And we want to ensure that our customers have the highest tech…
Affordable
Because we know that your family's security is important we want to make sure that the cost involved with this is manageable.
Learn More About Why We Are Redlands Leading
Security System Experts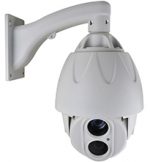 We believe in top notch and cutting edge technology. But ultimately this is not about technology. It's about people and the people that you care about the most.
What our Clients Say
Very satisfied. Highly recommended. Cleans up and makes sure you are completely trained. Uses Bosch security equipment. Also their camera installation is very profession and I can view my cameras on my smart phone.
- Tim via
Contact Us.
We know that you live a busy life, but we want to hear from you!
We would love to meet you and help protect your family…
Why Choose Us? We are the security experts. With over 30 years in the Inland Empire