Residential Security System
A home security system looks at your entire home and all of the ways to stop potential break ins. Sensors help monitor your home. These sensors will alert our alarm response center if there has been any activity while your alarm system is activated. Sensors can be as simple as detecting if someone has breached a point of entry. But they can also detect motion, breaking or vibrating glass, garage door movement as well as moisture and severe temperature changes.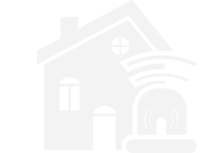 We know that you live a busy life. And one of the ways we want to help is by allowing you to provide ultimate peace of mind. Our systems can be set up to be run fully through your smart phone, tablet or computer. You can see what is happening at your home while you are away. Our systems allow video motion detection that activate points to trigger camera actions including sending video snapshots to you via email. You can verify the identity of the person who armed or disarmed your system to see video images of other events in your home.
And in most cases we can come in and simply switch over your system to work with Redlands Alarm. However, with all of the new technological advances that are being rolled out into the market, this may be a good time to re-evaluate your current system. What has changed in your family since you had your system installed? It is very common, whether you've lived in your home for some time or just bought a new home, that you will want to update a bathroom or remodel and update the kitchen. Why not also look into updating your security system to best meet your needs for today.
We believe in top notch and cutting edge technology. But ultimately this is not about technology. It's about people and the people that you care about the most.
Contact Us.
We know that you live a busy life, but we want to hear from you!
We would love to meet you and help protect your family…
Why Choose Us? We are the security experts. With over 30 years in the Inland Empire